On the SpIDer Guard tab, you can specify actions applied to threats detected by SpIDer Guard.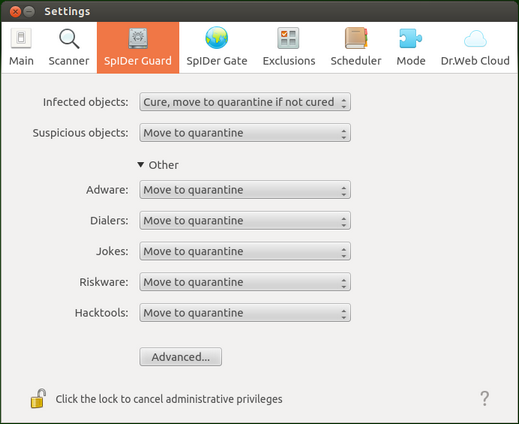 Picture 57. SpIDer Guard settings tab
The options available on this tab are similar to those on the Scanner tab.
Adjustment of SpIDer Guard settings requires the application to have elevated privileges. For details, refer to the Application Rights Management section.

If Dr.Web for Linux is operating in Central protection mode, these settings are enabled in dependence on permissions are specified on the server.